I've wanted to do a photo essay for quite a while. My first effort, on roadkill, was interesting but ill-conceived and not 'artsy' enough for my refined tastes. So, while attending various Bluegrass festivals over 2001 (& soon 2002), I took (and will take) photos of select attendees in their natural environment. If I get enough interest generated, I'll scan in my work here to this page.


Links:

Gettysburg bg Fest

Virtual bg Fest


Best regards,

tjd
Some examples lifted from other pages: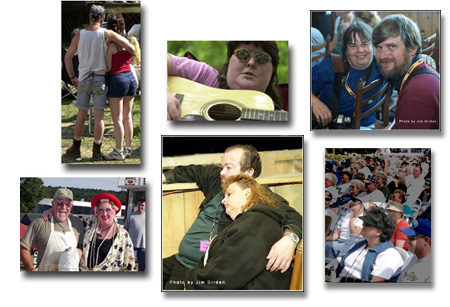 Images from: Wind Gap Bluegrass Festival,
the Poppy Mountain Bluegrass Festival, and Jim Dirden.