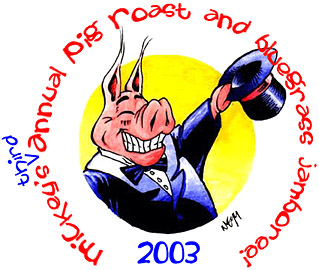 News: Thanks to everyone for making it a blast yet again!
The band : DeSoto, you remember them from 2002.
*** Thanks for coming! Share your pictures ***
Click on picture to see all photos (so far):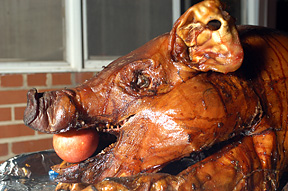 See:

Pig Roast 2002 and also 2004

What: Mickey's Annual Pig Roast
Where: 3627 Chesapeake St. NW (corner of Reno Rd and Chesapeake St.). See maps
When: Saturday, October 25, 2003: 3 pm - Sunday, Oct. 26? (last person standing?)
Why: Why not?

More info here!

Do you have pictures from last year? Digital ones? Let me know!